December 21, 2013
Help Support the Advancement of the Addiction Profession!
If you or your loved one struggled with addiction or substance abuse, what would you do? If you're like most in our community, you go to a qualified addiction professional. Why? Because you know you'll receive the absolute top-notch care and be treated like a real person, by a dedicated, compassionate health professional.
Addiction professionals play a vital role in the lives of those suffering with addictions or substance use disorders. The NAADAC Education and Research Foundation (NERF) continuously strives to strengthen the health and vitality of individuals, families and communities through the advancement of the addiction profession and is funded primarily by contributions from individuals supporting our work. Through contributions from people like you, NAADAC is able to:
Provide professional development for addiction professionals through in-person and online trainings, webinars, credentialing, workshops, publications, and conferences;

Advocate for better wages, compensation, and benefits for addiction professionals, loan forgiveness, and the continued specialization of the addiction profession; and

Collaborate with state affiliates, federal agencies, and other groups to address the emerging issues regarding the Affordable Care Act, the new parity regulations, and requirements specific to electronic records.
Your gift supports our commitment and dedication to addiction professionals and the people they help and allows NAADAC to continue its important role in sustaining quality health care services and protecting the well-being of the public.
Donating is easy! You can make your tax-deductible donation online, by phoning our office at 888.548.0497, or by sending a check made out to "NAADAC Education and Research Foundation" to NAADAC at 1001 N. Fairfax St., Ste 201, Alexandria VA 22314. Please consider making as generous a gift as you can!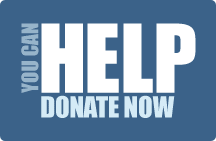 As addiction care advances, NAADAC is committed to keeping addiction professionals at the cutting edge – for you, for your loved ones, for every person in the community. Please help to make this possible with your contribution.
Your donation will make a world of difference. I promise you.
Thank you so much for your help.
Sincerely,

Cynthia Moreno Tuohy, NCAC II, CCDC III, SAP
Executive Director
NAADAC, the Association of Addiction Professionals