Articles, Videos & Breaking News | Powered by Writers In Treatment | A 501(c)(3) nonprofit organization



April 21, 2015 Treatment Industry & Recovery Community News Vol. 2., No. 35




Writers In Treatment REEL Recovery Film Festival Addiction/Recovery eBulletin Website Testimonials








13th Time's a Charm

Andy Dick Enters Rehab For 13th Time


Thirteen is generally said to be an unlucky number, but troubled comedian Andy Dick is hoping to change that, as RadarOnline.com has exclusively learned that he is now in rehab for the thirteenth time! Dick, 49, entered SOBA Recovery Center in Malibu three months ago, an insider told Radar. "Andy is doing really good right now. He is a clown, but he is also a total sweetheart and is trying really, really hard at sobriety,"the insider revealed. On Monday, he wrote, "Nothing beats a sober Monday,"tagged with @sobarecovery.

CONTINUED @ RadarOnline.com




Get well at New Method Wellness









Monkey See Monkey Do

Does alcohol in movies make teens more likely to drink?


Seeing actors drink alcohol in movies seems to increase the likelihood that teens will drink and have alcohol-related problems, a new study suggests. The findings fit with a growing consensus of evidence that teens are more likely to engage in various risky behaviors that occur in the films and TV shows they watch, said study author Andrea Waylen, a senior lecturer in social sciences at the University of Bristol in England.

CONTINUED @ CBSNews.com




His House & New Creation Treatment









Like Demonic Possession

Reformed gambler explains why flutter can lead to an addiction worse than alcoholism


Saturday's Grand National saw people placing bets that won't bet again this year. For others, that first win can spark an addiction more hidden than alcoholism, one reformed gambler says Jonathan de Burca Butler. For them, the English Grand National is the only occasion they set foot inside a bookies shop. Horse selection is often made on a whim; its name evokes a memory or the jockey is wearing your favourite colour. Traditionally, punters stick a pin in the list of runners and riders and hope for the best. There are winners and losers and, for the majority of us, that will be that until next year.

CONTINUED @ IrishExaminer.com




Click here for Biosound Therapy









Amplifying the Conversation

Hazelden Betty Ford Intensifies Its
Advocacy Presence


"We have been somewhat silent on mainstream topics even if they were related to the space we're in," says Hazelden Betty Ford's Nick Motu. "We've shied away from controversy. We now have an obligation as the largest nonprofit to take a stand on controversial issues such as marijuana legalization."... Motu adds that while Hazelden Betty Ford will continue to participate in advocacy activity spearheaded by other organizations around the country, its leaders did not feel it would suffice simply to attach its advocacy efforts to an existing national organization or other mechanism in the field.

CONTINUED @ AddictionPro.com




High Functioning High Bottom

Soccer Mom's Secret Heroin Addiction


"I must admit that even as I type, I'm not entirely sure if I will, in fact, send this," her email begins. "I'm just a wee bit intimidated, and I'm truly afraid after I ask you my question that I will find myself on the receiving end of, well, basically a response fitting to that of a complete and utter f--king moron."

CONTINUED @ TheDailybeast.com




Need An Expert Interventionist?










To Vape or Not to Vape

Author Will Self's Addiction To Vaping


For 40 years, smoking cigarettes has been as fundamental to Will Self's way of life as eating and sleeping (often much more so). Lately, though, he's a changed man, thanks to a new addiction: vaping. According to our orally fixated correspondent, the pleasures of the plastic fag are many. So start sucking now, smokers, before someone tries to ban them.

CONTINUED @ Esquire.co.uk




Call Benchmark Transitions TODAY









AcademicAddiction.com










Rocky Road Indeed

Ben and Jerry's takes heat for ice cream beer


"It's a crass, corporate greedy move to put put a brand name like Ben and Jerry's on a beer," says Bruce Lee Livingston, executive director and CEO of Alcohol Justice, an alcohol industry watchdog consumer group. "It's bad for children - who will start looking at beer as the next step after ice cream."

CONTINUED @ USAToday.com




NPR on the Roots of Addiction

Addiction In American History:
14 Vivid Graphs


"'Alcoholism' made its debut in the lexicon around 1900, associated almost exclusively with 'crime' and 'dreams' - coincidentally around the time that Sigmund Freud's The Interpretation of Dreams was published," Recovery.org notes. "However, the association with crime was soon eclipsed by concern over 'chronic' alcoholism and 'death'/'deaths' related to alcoholism, which ballooned in the 1920s during the height of the prohibition movement."

CONTINUED @ KPBS.org




A Newcomer Writes...

An Open Letter from an Addict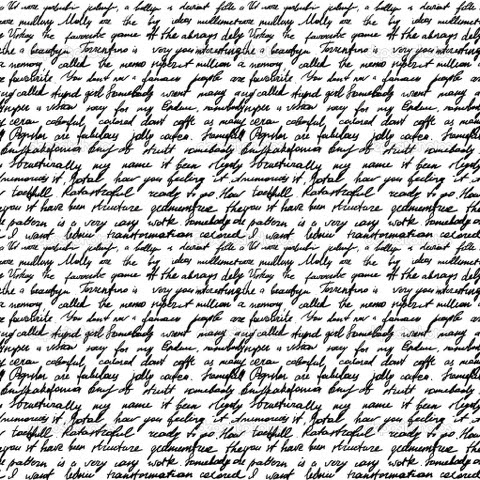 The purpose of the following open letter written by Olivia Kirks, is to provide insight about the disease of addiction. In it, she shares her own experience with opiate addiction. Having battled drug abuse since 2006, Olivia proudly attests to being clean and sober since July 17, 2014. To those who suffer with us and because of us: First of all, you need to know that my addiction is not your fault. It's nothing you did or did not do. Mom, it's not because you worked so much or didn't have dinner with me every night...

CONTINUED @ Surfky.com




Receive the Weekly EBULLETIN










In Memorial RAP VIDEO

Rapper's Video About Drug Plague, made 'for Joey VIDEO


The Tottenville resident, a former drug abuser himself, has written several songs highlighting Staten Island's prescription pill epidemic. I just wanted to write something for his family so Joey would never be forgotten," Stroh said. He says he has known too many friends who died from drug overdoses, and he hopes his music can inspire some addicts to seek help. The deeply personal track chronicles the damaging effects drug abuse has had on Porcello's family as well as on Stroh.

CONTINUED @ SILive.com




Exciting

Is Oxytocin Too Good to Be True?


...That's why there's so much excitement in the recovery world lately about oxytocin. In human studies, a synthetic, inhalable version of the hormone seems to quell alcohol cravings. And it does this not by making people dependent on yet another drug (Ativan and Valium are the classic detox helpers) but by actually killing the urge ... Last month, researchers reported that drunk rats given oxytocin immediately started acting sober, an odd discovery that hints at still more avenues for manipulating the brain chemistry of alcoholics.

CONTINUED @ TheFix.com




Over The Counter Death VIDEO

98 hospitalized in 1 month span due to 'Spice' overdose VIDEO


Ninety-eight people have been hospitalized in the span of a month due to drug overdoses suspected of being caused by Spice, according to the Alabama Department of Public Health. Spice is the street name of synthetic cannabinoids. It is also known as K2, Spice Gold, Sence, Genie, Zohai, Yucatan Fire, Smoke, Sexy Monkey, Black Mamba and Skunk. The substance consist of dried plant material sprayed with synthetic cannabinoids. It mimics the effects of marijuana because its chemicals stimulate the same areas of the brain.

CONTINUED @ MyFoxal.com




Life Imitates Art?

'Breaking Bad' style mobile meth lab bust


Authorities said both King and Ebat exhibited physical signs of recent methamphetamine use. While searching the vehicle the deputies found a glass meth pipe and two plastic containers with meth residue inside the glove box. In the trunk of the car, the deputy found a variety of items used to manufacture methamphetamine, including lighter fluid and bottles of sulfuric acid based drain cleaner.

CONTINUED @ AZFamily.com




But One Has Stockholders

Editorial: Trading one addiction for another doesn't solve problem


...while programs that use Methadone and Suboxone have been successful in helping those addicted to drugs maintain their employment and lead reasonably normal lives, those programs do not help people kick their drug habits. Instead, the drug addicts are given a different drug that avoids some of the woeful effects of heroin, OxyContin and other opiates. However, this also can increase the risk for drug overdose, as users may attempt to overpower the Naltrexone by taking more opiates.

CONTINUED @ DailyIndependent.com





Trauma In The Spotlight

Trauma Boomerang: Too Much vs. Too Little by Dr. Tian Dayton MA, PhD


Dysregulation is a hallmark of trauma. If we are regularly exposed to frightening situations and we aren't able to process, understand or gain comfort for our fears, our bodies can become sensitized and wired for overreactions. We go from zero to ten and... Traumatized people can have trouble living in four, five, and six; that middle ground where thinking feeling and behavior operate as a fairly integrated whole. In Twelve Step rooms the phenomenon of dysregulation is intuitively referred to as "black and white thinking."

CONTINUED @ CounselorMagazine.com




MEDIA: Book Review - Da Capo, $26.99

'Sex, Drugs and Rock 'n' Roll: The Science of Hedonism, the Hedonism of Science' Da Capo, 352 pp., $26.99


Did you know goats, hyenas and gibbons all engage in oral sex? Or that Vesalius (the "father of modern anatomy") was unable to locate the clitoris? Or that the human penis is rare among mammals in that it doesn't include skeletal support and consequently it is more closely linked to the brain? And this is just the start (cue the punch lines here).

CONTINUED @ SeattleTimes.com




Hollywood Relapse VIDEO ONLY

Kim Richards Arrest: Her Struggle With Sobriety VIDEO




CONTINUED @ AccessHollywood.com




Another Good List

15 Shocking Alcohol Statistics for Alcohol Awareness Month


Often times, people get caught up in the glitz and glamour of alcohol. Cocktails for every occasion, drinks that smell good and look pretty, and the fact that alcohol is a drug is promptly forgotten. That's why once a year it's good to remind people about the dangers and health implications associated with alcohol. April is alcohol awareness month.

CONTINUED @ HuffingtonPost.com




The 6th Annual WCASD Conference









UPCOMING EVENTS

LAUGH FOR RECOVERY

Saturday, May 16, 2015



The 2nd Annual Comedy Benefit, "Laugh for Recovery" which is YPR-NJ's major fundraiser is slated for6:30PM May 16, at the Old Bridge Knights of Columbus (61 Pine Street, Old Bridge, NJ). Last year's event was a great success, and this year's Comedy Benefit will be even better.

Old Bridge Knights of Columbus

61 Pine Street, Old Bridge, NJ

FOR MORE INFORMATION


REEL RECOVERY FILM FESTIVAL
DENVER EDITION

May 29-31, 2015


The 1st Denver Edition 2015
With CeDAR and Writers In Treatment
Denver Film Society
SIE Film Center
2510 E. Colfax Ave.
Denver, CO 80206

Call for more information:
818-762-0461

FOR MORE INFORMATION


REEL RECOVERY FILM FESTIVAL
2nd ANNUAL BAY AREA EDITION

June 11-14, 2015

VIZ Theater, 1746 Post Street

San Francisco, CA 94115

Smith Rafael Film Center

1118 Fourth Street, San Rafael, CA 94901

Call for more information:
415-548-0492