Mar. 17, 2015 Treatment Industry & Recovery Community News Vol. 2., No. 30
Robert Downey Jr. Gives Bionic 'Iron Man' Arm To 7-year-old Boy VIDEO
Robert Downey Jr. is a real-life superhero to a very special fan. In a video posted

Thursday

, the movie star is shown delivering a bionic "Iron Man" arm to a 7-year-old boy named Alex. Alex, who was born with a partially developed right arm, receives the out-of-this-world gift from Downey and Albert Manero, a college student who "builds and donates low-cost, 3D-printed bionic limbs to kids around the world."

Seeking a Delicate Balance
Zoe Kravitz Opens Up About Battle With Eating Disorders
Actress Zoe Kravitz recently opened up about her four-year battle with anorexia and bulimia in her teens. "I was bulimic and anorexic in high school," said the 26-year-old daughter of rocker Lenny Kravitz and actress Lisa Bonet. "I felt as though food had this power over me ... it becomes an enemy in some strange way, which is a really sad thing, and it's a lot about anger."

Rumble in the Rockies VIDEO
'Sober Living Homes' Under Attack VIDEO
After 7NEWS first reported about neighbors fighting two sober living houses in the Parker area, Los Angeles entrepreneur Cliff Brodsky said it looked all to familiar. "The first thing I thought was, 'There he goes again,'" said Brodsky, who is suing the founder of the company that operates the sober living homes on allegations of fraud. "I'm going to shut him down soon. So, he's moving into Colorado, where he thinks he can pull a fast one." Brodsky said he invested $650,000 in the owner's treatment centers in 2011, and that his money was essentially stolen. Bathum refused our requests for an interview.

Jumpin' Jack Flash. It's a Gas Gas Gas
Rehab Owner and "Habitual Drunkard" Sues Club After Boozy Episode
According to court documents, Chris Walsh consumed "excessive amounts of alcohol" in a short period of time, becoming "visibly intoxicated" with "impaired judgment and loss of self-control." You can probably see where this is going: Walsh became "aggressive" and "verbally abusive," using "profane language toward the staff and guests." The officer noted in her report that Walsh told her he was going to "f*ck me in the ass." "Walsh would not get out of bed," the officer wrote, and "flatulated" at the cops.

Get well at New Method Wellness
Brandi's Wish
Does Capitalism Drive Drug Addiction?
British journalist Johann Hari recently sat down with Naomi Klein to discuss his new book, "Chasing the Scream: The First and Last Days of the War on Drugs." They spoke at Ben McNally Books in Toronto on

February 11

. Watch our extended interview with Johann Hari on Democracy Now!: Part 1 & Part 2

From Alkie To Advocate AUDIO
Detroit Councilman Vows to Fight Alcoholism On His Way To Jail AUDIO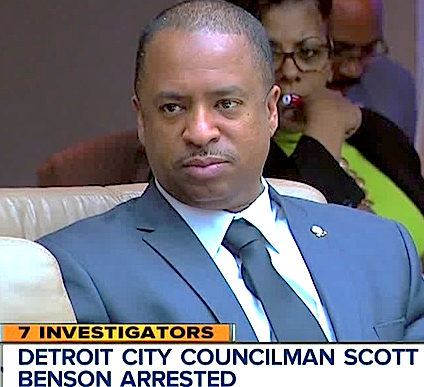 City Councilman Scott Benson said Wednesday he hasn't had a drink since his June 29, 2014 drunk driving arrest. "And I don't plan to have one in the near future, or ever. But we take it one day at a time," he told WJR's Frank Beckmann. "I've taken a lifestyle of sobriety." Benson spoke about his struggle with alcoholism as he prepares to serve a seven-day sentence starting

Friday

at the Oakland County Jail.

Click here for Biosound Therapy
Check out Loma Linda University
Sadie Frost Addresses Alcoholics Anonymous Pain In Court
The British actress, who divorced Jude Law in 2003, is battling the bosses of the U.K.'s Mirror Group Newspapers for compensation over claims the organisation's publications printed a number of stories about her which had been obtained by phone hacking. On the stand at London's High Court, Frost claimed illegal snooping on voicemail messages had exposed her AA membership and ruined her life.

From Convict To Counselor
Gangster Found Redemption, and Role on Sons of Anarchy, Because of a Doughnut
DeJuan "DJ" Verrett was smoking a cigarette against a wall at a halfway house when he spotted an "old white lady" walking nearby. The gang leader and ex-con from Harbor City, a sometimes tough slice of the South Bay, was 36 and recently released from 17 years behind bars. People come to Los Angeles from all over to remake themselves. For some, it's a pretty long, strange trip. The guy at the video store is an assistant director. The waitress at Norm's optioned a screenplay. Verrett is a TV actor with street cred as a former gangster.

Overdose Epidemic Surges in Suburbia
What experts know is that today's heroin addicts tend to be younger, more affluent, and often naive about using - about how to get the best possible high without triggering an overdose that slows breathing until it stops. Typically, they got hooked on drugs not on the street, but in the medicine cabinet. "Prescription pain pills often came first," said Camden County Freeholder Carmen Rodriguez.

Blasted In Belfast, Looped In Limerick
Ireland Accidentally Legalizes Ecstasy, Magic Mushrooms
Ireland's Department of Health issued a statement Tuesday explaining that under the new ruling, possessing the drugs in question "ceases to be an offense." Ireland's legislature is now creating an emergency measure to close the loophole, The Independent reports, but the bill can't take effect until a day after it is signed, meaning Irish citizens can enjoy the drugs without legal consequences until midnight Thursday.

Twelve Promises: Rewards of Recovery
Bridges To Recovery
Joe Manganiello Opens Up About Sobriety - Plus 6 Other Stars Who You Didn't Realize...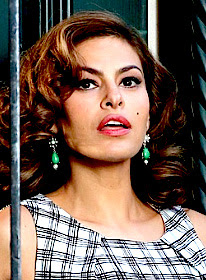 Magic Mike' actor has been sober for nearly twelve-and-a-half years! He recently opened up about how sobriety is "very close to [his] heart," at a screening for 'The Resurrection of Jake the Snake,' a documentary about pro wrestler dubbed "Jake the Snake" and his own battle with addiction. Joe isn't the only star to struggle with substance abuse. Check out six more stars you may be surprised to learn are alcoholics or addicts.

Nudge From the Judge
'Drug addiction that landed me in jail was a blessing in disguise'
Donna, who had never previously been in trouble with the law, is one of up to 25 women who attend the Bury Probation Women's Project on a weekly basis. The Attic also runs a separate weekly session open to any woman in the borough. Vicky Noble said: "I am delighted by the progress Donna has made. She is now offering positive support to other women in the group and sharing the value of her experiences."

Come to Denver This Spring
Meth Lab Turns Up in Wal-Mart Toilet
A restroom at a Wal-Mart in eastern Indiana has been closed indefinitely after an employee found a working methamphetamine lab inside. State police said a Wal-Mart employee alerted police after seeing a man he described as suspicious enter the restroom about

11:30 p.m. Thursday

with a backpack and leave without it. The Star Press reported that members of a state police methamphetamine suppression team removed the dangerous chemicals.

8,640 A Day
Every 10 Seconds, One Person in the World Dies as a Result of Alcohol Consumption
The problem of alcoholism continues to wreak havoc in society and is a family crisis which currently affects millions of homes, causing more than 3 million deaths per year in the world according to the most recent data recorded in a WHO report. The WHO is forecasting a worrying upward trend in alcoholism, and according to this data, every 10 seconds one person in the world dies as a result of harmful consumption of this substance. The original source-language text of this announcement is the official, authoritative version.

Regulators OK Powdered Alcohol
A powdered alcohol intended to be mixed up into drinks has gained approval from a federal regulator. The product, called Palcohol, had received the green light from the Alcohol and Tobacco Tax and Trade Bureau briefly last year before the bureau backtracked and said the label approvals had been given in error. On Wednesday, bureau spokesman Tom Hogue told The AP the issues were resolved and that four varieties of Palcohol were approved.

No 'E' Needed, Rave On VIDEO
Sober Clubbing Movement Growing in
San Francisco VIDEO
Coffee and eggs, maybe a quick run or stop at the gym? Which one do you do before you head into work? Well hundreds of people are trying something completely different? NBC Bay Area's Stephanie Chuang has the story on a new phenomenon catching on in the Bay Area.

Receive the Weekly EBULLETIN
Visit the Newsletter ARCHIVES
Lynda Carter: After Wonder Woman "I became an alcoholic"
THEN - Lynda moved to Hollywood but struggled to find work as an actress and was down to her last $25 when she won the role of Wonder Woman. "I never considered quitting acting but I was trying to figure out how I was going to pay the rent, and would have to get a regular job," she says. Wonder Woman transformed her life, paying her $1,500 an episode, and $1million for the second season. NOW - "I know I will never drink again. I've been sober 18 years. Now I'm focused on health, not perfection."

College Supports Sobriety
Boulder Creating Sober Residences For Students In Recovery
University of Colorado, long known for its reputation as a party school , has created the Community for Students in Recovery, or CORE, a housing option that aims to support students in recovery from substance-use disorders and students who are choosing to lead substance-free lives. Shortly after launching the center, director Danny Conroy said he started to get phone calls and questions from students about a sober housing option.

Foxes Guarding the Hen House
FDA to Let Drug Companies Undermine Official Safety Warnings
While an FDA warning about a drug's dangers can scare off buyers, the new proposal would allow companies to provide doctors, hospitals and other customers with information that conflicts with official advice, which is typically developed after a rigorous scientific process. The proposal is supported by pharmaceutical manufacturers.

The Real War Is At Home AUDIO
The Death of Baby Ada and The Tragic Effects of Addicted Vets AUDIO
At first glance, the 2009 accident that killed Ada Mae would seem to have nothing to do with problems at the U.S. Department of Veterans Affairs hospital in Tomah 60 miles away, which earned the nickname "Candy Land" for its skyrocketing rate of opiate prescriptions.

His House & New Creation Treatment