December 16, 2014 | That Was The Week That Was | Volume 2., No. 17
FREE Brain Adjustment- 12/17 @

7PM CST
Learn How to Rein in
Your Impulses
Standing Still in the Moment Wednesday, December 17, 2014


7-8 PM CST



Join us for a free webinar where author of Rein In Your Brain,Cynthia Moreno Tuohy, will dig into big idea one in her new book on how to move from impulsivity to thoughtful living. Key discussion points:
* Understanding why we react to things uniquely
* A brief lesson in neuroscience
* Importance of standing still in the moment
* Understanding conflict styles
* Six steps to become more collaborative
Recovering in the Limelight
Elizabeth Vargas Leans on Co-worker Through Early Sobriety & Divorce
Vargas earlier this year completed a second stint in rehab for alcohol addiction and is back at work at ABC's "20/20." Meanwhile, she is going through a divorce with her husband of 12 years, "Walking in Memphis" songwriter Cohn. Cohn says, "Addiction and recovery are serious challenges, and it's been a tough road for all of us ... I have been supportive of Elizabeth in the past - and will continue to be - regardless of the longstanding issues in our relationship."
Tips For a Sober Holiday Season
"It's estimated that 18 million Americans have [an] existing alcohol use disorder and more than 38 million binge drink, which for men is five or more drinks in two hours and four for women. Celebrating with alcohol is an acceptable social activity and a time-honored holiday tradition," he said. "For a person struggling with alcohol dependency or one who may binge drink to overcome anxiety, it is a confusing message. Recognizing that you or a loved one has a problem and making a plan is the best first step. After that, build a program that will work for you."
Drinking Kills More Than Just Alcoholics
"Most people who die from liver disease AREN'T alcoholics - they just drink nearly every day"
* I am the sort of guy who could die from liver disease. And possibly so are you.
* The reason? I just love a drink. I don't self-medicate or blot out, I drink to enhance life. I scoff at talk like 'I don't like the taste' or 'It's empty calories'.
* I love that thirst-shattering beer at the end of the working day.
* Alcohol isn't a crutch for me, it's a pogo stick.
* I suppose some might take issue with my phrase 'a drink'.
CONTINUED @ Daily Mail
Patients Use Excessive Amounts of Narcotic Painkillers For Longer
While a major public health campaign has had some success in reducing the number of people who take potentially addictive narcotic painkillers, those patients who are prescribed the drugs are getting more of them for a longer time. Overdoses involving prescription drugs are a leading cause of accidental death in the United States, and opioid painkillers play a role in about 70 percent of such cases, according to the federal Centers for Disease Control and Prevention. Opioid overdoses led to 16,000 deaths in 2012, the agency said.
From Tweeting to Tuinals
Social Media Could Be Addictive, Associated with Substance Abuse
A new study suggests that social media could be addictive and could be tied to impulse control disorders. University at Albany-SUNY psychologist Julia Hormes recently led a team of researchers to examine the addictive nature of social media and Facebook in particular. Those meeting the criteria for "disordered social networking use" noted having problems with emotion regulation, including poor impulse control.
CONTINUED @ wggb.com
SUMMER HOUSE DETOX
Demi Lovato Says Wilmer Valderrama Helped Her
Avoid Returning
To Rehab
Getting honest and frank about things, Demi said that she'd slipped into old habits again. "It was difficult. I almost went back to rehab for my eating disorder last summer. I was obsessing over food and terrified of it at the same time," she explained. "Wilmer noticed and called me out on it, which was a relief. I was done being afraid of food and so tired of overeating and not knowing why I did it."
Sweetness Comes In Many Forms
Kick Sugar Addiction and Enjoy the Holidays
Sugar is addictive, as it stimulates the pleasure centers of the brain, making people want more and more of it. Research has found that sugar is actually more addictive than alcohol or cocaine. Sugar is sugar, whether you are eating it or drinking it. If you have compulsive overeating issues, this can become an issue - especially during the holidays when goodies with sugar are everywhere! - Rather than a soda, have a nice Perrier.- Instead of grabbing a piece of fudge or caramel corn, have deviled eggs, veggies and dip.
Call BRIDGES TO RECOVERY
Treatment Industry Appreciates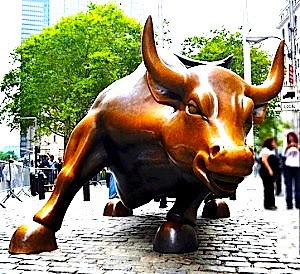 Investors Pour Money Into Rehab Centers As Health Reform Increases Coverage
There are more than 14,500 specialized drug treatment facilities in the United States providing care for substance use disorders, Reuters reports. Currently the industry is very fragmented, with even the largest operators owning no more than several dozen treatment centers. The average facility has no more than 150 beds. Investors are eager to consolidate facilities to increase efficiencies of scale and profits.
Sticking With The Winners
Akeela House Celebrates 40 Years Of Successful Sobriety Treatments
The Akeela House in Anchorage turned 40 this year. It's one of Anchorage's oldest substance use treatment facilities. Now it has programs in communities and prisons across the state. Ron Greene graduated from the Akeela House residential treatment facility in the late 80s. "It was crazy in those days. Sleep deprivation that kept us up for days on days end. We did just some crazy things that I know they're not allowed to do nowadays. But in those days they did them."
AUTHENTIC RECOVERY CENTER
HIS HOUSE
Baby Dies After Drinking Liquid Nicotine
The Fort Plain, NY kid was rushed to a hospital in Little Falls, New York., after he was discovered lethargic at a home. Police are calling the event a "tragic accident" and haven't said if the nicotine was linked with an e-cigarette gadget. Liquid nicotine can be fatal for kids in dosages as little as a teaspoon. Poison Control centers said in an announcement today "One teaspoon of fluid nicotine could be deadly to a kid, and small doses can result in extreme sickness, frequently obliging trips to the hospital."
Technology Can Help?
DUI App Aims To Prevent Drunk Driving
A new app, called ENDUI-as in "End-DUI"-recently came out in Maryland. Funded with federal dollars, the app is designed to prevent people from driving drunk by acting as an intermediary to demonstrate partiers are too inebriated to get behind the wheel.
Addicts Buying Suboxone On The Street
All Chris Evers knew was he wanted to get clean. By the time he embraced that thought, it was 2011, and the court already had sent Evers to treatment three times instead of prison. Evers decided he wanted to try Suboxone, a drug used to aid treatment of opiate addiction, but couldn't afford it legally. So he began buying it illegally on the streets. "I'm not so sure we've accomplished anything," Donini said earlier this year, noting pain clinics have been replaced by Suboxone clinics. "It seems like all the money and resources being pumped into drug addiction, they're fighting drugs with drugs. I don't think they're solving the issue. "
Sedation Nation
Opiate Addiction Rises to Level of Alcoholism
Opiate addiction has grown to be on par with alcoholism. At least that's what the picture shows when looking at diagnoses of people who received publicly funded treatment in fiscal year 2013, the most recent statewide data available. Of more than 87,000 clients treated for addiction, 33 percent received alcohol addiction services and 32 percent received opiate addiction services; the latter figure is up from 28 percent in 2012 and more than twice as many as in 2008.
Sometimes A Great Notion
Hooked On Failure
4-part series examines Oregon's addiction treatment system by Les Zaitz. A months-long investigation by The Oregonian discovered troubling failures in Oregon's addiction treatment system. Substance abusers are paying the price - and so are Oregonians who continue to be their victims. The estimated annual cost to taxpayers: $6 billion. Audry Hall, a working mom in Medford, has finally escaped "that little demon in my head" - her addiction to methamphetamine. Her story makes a person shudder. She was a straight A, two-sport student until age 13, when she became hooked. A long struggle, jail time and repeated treatment followed and finally took hold. CONTINUED @ Oregon Live
I'll Bet He's Wrong
Mark Wahlberg: Gaming Addiction Isn't a Disease
"It's less a story of addiction - and is actually more the story of a guy who's really in control of his life, but in so many ways, he's just made a choice to use gambling as a means of escape," explained director Rupert Wyatt. In the original crime drama, set in New York and starring James Caan, "it was all about the thrill, he didn't feel like he was alive unless he was in the game, win or lose," Wahlberg told The Hollywood Reporter.
Experience, Strength & Hope Awards
6th Annual Experience,
Strength
and Hope Award Show Honoring Joe Pantoliano
Joe Pantoliano has more than 100 film, television and stage credits to his name, including and Emmy for The Sopranos. His newest book is Asylum, his deeply moving and inspiring memoir. HOST: Ed Begley Jr.COMEDIAN: Mark Lundholm and special guests.

Feb. 26

in Los Angeles. FOR MORE INFORMATION
WRITERS IN TREATMENT
Writers In Treatment
501(c)(3) nonprofit

REEL RECOVERY FILM FESTIVAL is a social, educational, networking and recovery forum showcasing first-time filmmakers and experienced professionals who make films about addiction and recovery. Our audience is treatment professionals, people in recovery, members of the entertainment industry, media representatives, educated moviegoers and the general public.
Addiction/Recovery eBulletin Publisher & Editor:
Leonard Buschel
Alcohol Dependence & Alcohol Abuse: Best result, Combination of Treatment & AA
"The best 'formula' for recovery is the combination of 12-step programs and treatment, and medication if indicated. This has been shown to have the best results for recovery."
"Consequences of excessive and underage drinking affect virtually all college campuses, college communities, and college students, whether they choose to drink or not."
About 25 percent of college students report having academic issues that relate to their drinking including: "missing class, falling behind, doing poorly on exams or papers, and receiving lower grades overall."
Poker and a Peace Pipe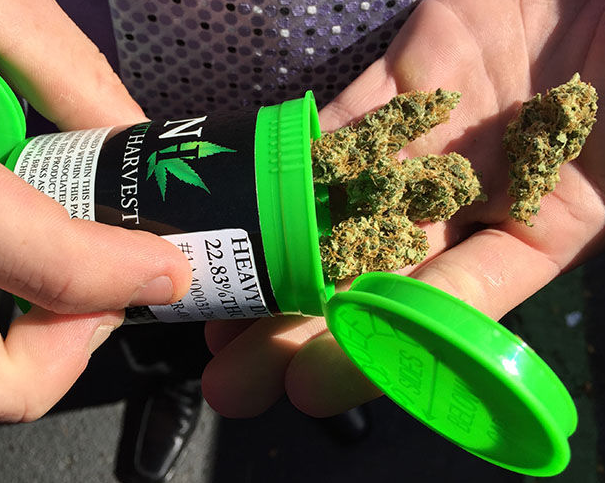 Indian Tribes May Legalize Marijuana
Will marijuana be as legal as poker chips on Native American tribal lands in Florida? That is the question being asked after the U.S. Justice Department published a memo directing federal prosecutors nationwide to allow tribes to cultivate and grow marijuana on their sovereign lands without fear of federal harassment. Experts say the proposal opens the door for Native Americans across the country to capitalize on the lucrative new industry much in the way the tribes began selling cigarettes and opening casinos.
Prop. 47 May Keep Addicts From Using Drug Court's Treatment Program
A woman with pink highlights in long, blond hair leaned onto a lectern at the front of the courtroom and smiled at her father in the front row. He was crying. She told the packed courtroom that for the first time since she was 13, her life wasn't run by meth and cocaine. Later came a middle-aged man with close-cropped hair who said he'd finally learned to stop hating everyone he knew, including himself. Another man cried as he explained a recent realization: His life wouldn't end with an overdose.
Fate and Destiny
The Case for
Allowing the Homeless to Drink
Living on the cold streets of Seattle-decades after a war left his body 70 percent disabled-John would have never thought of himself as a role model. He wasn't just an alcoholic. He was the type who was so committed that he'd earned a reputation around town. After drinking for 25 years on the Seattle streets, alcohol had consumed his life. He'd survived Vietnam, but it seemed that he might wind up losing his life to the bottle.
CONTINUED @ PSMag.com