February 16, 2018
Kratom Now an Opioid, FDA Says
MEDSCAPE (02/06) – A new analysis by scientists at the US Food and Drug Administration (FDA) shows that compounds in kratom act like prescription-strength opioids, the agency said today. The agency also said kratom has now been linked to 44 deaths, up from 36 reported in November. Read more
OxyContin Maker Purdue to Stop Promoting Opioids to Doctors, Cut Half of Sales Staff
CHICAGO TRIBUNE (02/10) – The maker of the powerful painkiller OxyContin said it will stop marketing opioid drugs to doctors, bowing to a key demand of lawsuits that blame the company for helping trigger the current drug abuse epidemic. Read more
Further reading:

How a Police Chief, a Governor and a Sociologist Would Spend $100 Billion to Solve the Opioid Crisis
NEW YORK TIMES (02/14) – … We asked 30 experts to think big, but realistically, about solutions. Imagine you had $100 billion to spend over five years — a little less than current federal domestic H.I.V./AIDS spending — to address the opioid crisis. Where would you put that money? Read more
| | |
| --- | --- |
| | Adolescent Research: Invitation to Counselors |
| | | |
| --- | --- | --- |
| | | The SASSI Institute is conducting a validation study to develop an updated version of our adolescent screening questionnaire. Our aim is to provide practitioners with an effective tool to address the public health epidemic of adolescent prescription opioid, other prescription drug abuse, and SUD more generally. Register to participate online. |
Huge Study of Teen Brains Could Reveal Roots of Mental Illness, Impacts of Drug Abuse
SCIENCE MAGAZINE (02/03) – Supported by the first chunk of $300 million pledged by several institutes at the National Institutes of Health (NIH) in Bethesda, Maryland, teams at 21 sites around the United States are regularly using MRI machines to record the structure and activity of these young brains. They're also collecting reams of psychological, cognitive, and environmental data about each child, along with biological specimens such as their DNA. In addition to providing the first standardized benchmarks of healthy adolescent brain development, this information should allow scientists to probe how substance use, sports injuries, screen time, sleep habits, and other influences may affect—or be affected by—a maturing brain. Read more

Further reading:

Brain Scans Show Why People Get Aggressive After a Drink or Two
SCIENCE DAILY (02/12) – Researchers have used magnetic resonance imaging (MRI) scans that measure blood flow in the brain to better understand why people often become aggressive and violent after drinking alcohol. Read more
Large Study Finds Higher Rates of Early Substance Use Among Children with ADHD
EUREKALERT (01/23) – A new study published online in the Journal of Child Psychology and Psychiatry found that children with attention deficit hyperactivity disorder (ADHD) engaged in substance use at a younger age than those without ADHD and had a significantly higher prevalence of regular marijuana and cigarette use into adulthood. Read more
A Prison System Offered All Inmates Addiction Treatment. Overdose Deaths Dropped Sharply
STAT NEWS (02/14) – A first-in-the-nation program offering a range of medications to Rhode Island inmates who are addicted to opioids appears to have lowered the number of overdose deaths among people recently released from jail and prison, researchers reported

Wednesday

. Read more
Cannabis and Risk for Opiate Misuse
PSYCHOLOGY TODAY (02/07) – …Interestingly, there have been some reports that death rates from opiate overdose are lower and prescriptions for opiates reduced in states with medical marijuana laws. Yet, Olfson and colleagues report a 5 to 9-fold increase in nonmedical prescription opiate use in those who used marijuana. Read more
Hip-Hop Music Influencing More African-Americans to Try "Molly"
UNIVERSITY OF FLORIDA NEWS (02/13) – In a study published yesterday in the Journal of Ethnicity in Substance Abuse, researchers surveyed African-American young adults who've tried molly, and found 82 percent said hip-hop music influenced their decision to try it. Read more
Neurotransmitter May Play a Role in Alcohol Relapse, Addiction
SCIENCE DAILY (02/12) – A study led by Indiana University on neurochemical changes associated with alcohol addiction found that the neurotransmitter glutamate plays a role in some alcohol cravings. "Glutamate is the real workhorse of all transmitters in the brain," Rebec said. Read more
The Comeback and Dangers of the Drug GHB
MEDICAL EXPRESS (01/26) – …What is particularly unique about GHB is that onset of unconsciousness can occur quickly. A user can be dancing and talking with friends, yet a few seconds later fall on the floor unconscious and temporarily unwakeable. In fact, most users expect to "overdose" at some point and fall unconscious. Read more
Anti-Smoking Medication May Reduce Alcohol Craving
NIAAA SPECTRUM (02/15) Varenicline, an anti-smoking medication, may reduce craving for alcohol in people who drink heavily and for people with alcohol use disorder (AUD) who are also depressed, according to two recent studies. The research, funded by NIAAA and led by Sherry McKee, Ph.D., Professor of Psychiatry at Yale School of Medicine, provides more evidence that varenicline may be a potential treatment for AUD. Read more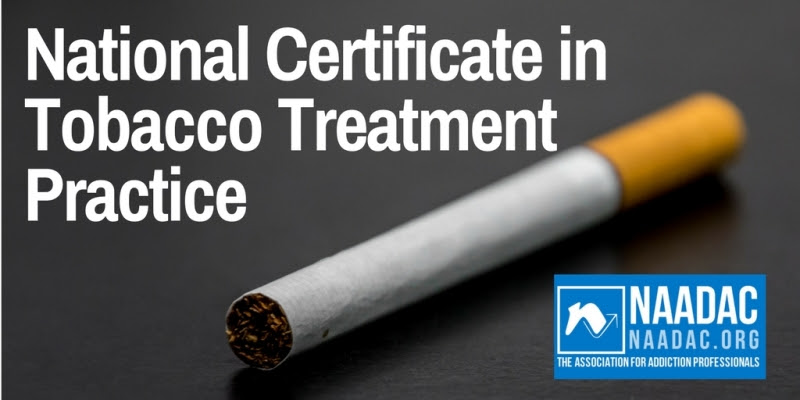 Symptoms of Alcoholism Make Taking Medication to Treat the Disease More Difficult
SCIENCE DAILY (02/07) – "The assumption is the medication is prescribed, so it's going to work, but the patient has to take the medication in order for it to work," Dermody said. "This tells us we need to do more than write a prescription. Having some sort of reoccurring contact with the patient is really important." Read more
Trump Says He Will Focus on Opioid Law Enforcement, Not Treatment
NPR (02/07) – More than three months after President Trump declared the nation's opioid crisis a public health emergency, activists and health care providers say they're still waiting for some other action. In the 2018 budget, the president recommended cutting the Office of National Drug Control Policy budget by 95 percent, and may do so again this year. Read more
Membership Status

Disclaimer:
The Addiction & Recovery eNews is a news service for the addiction profession which aims to give wide coverage to news and to the variety of views and opinions on all aspects of the subjects that are of interest to the profession. NAADAC does not necessarily endorse the opinions or views put forth in these articles, and neither guarantees the accuracy of the information provided by external sources/links nor accepts responsibility or liability for any consequences arising from the use of such data.
Table of Contents