Want to be a difference maker?

Donate $33 that you may spend this weekend on things like eating out or shopping. Use those dollars to give back to Metro Drug Coalition.

We only have 4 days left to finish our anniversary campaign!

April is Metro Drug Coalition's anniversary month! To commemorate our 33 years of providing evidence-based substance misuse prevention services, we are having a giving campaign for the community to donate $33 throughout the month with a goal of reaching $3,300!

We have currently raised $1,401!

If we have 58 more individuals
donate $33 we will reach our goal!
Will you consider giving today?
HOW CAN YOU GET INVOLVED?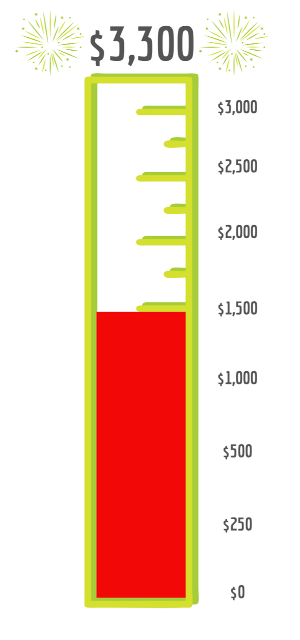 If you would like to partner with MDC to celebrate our anniversary, click the donate button below to donate $33+ to substance misuse prevention work right here in Knoxville. Throughout the month, MDC will send an email with our campaign tracker every Monday so you know how close we are to our goal! So far, we have raised

$1,401

. Help us reach our goal of $3,300 by donating today! We thank you for partnering with us and helping create a healthy and safe community, free of substance misuse.
Metro Drug Coalition | 4930 Lyons View Pike | Knoxville TN 37919 | Phone: (865) 588-5550
© 2019 Metro Drug Coalition. All rights reserved.


This project is funded by the Tennessee Department of Mental Health and Substance Abuse Services.