PRO-ACT Recovery Walks! 2015
September 19, Penn's Landing, Philadelphia
Registration begins at
7:00 am
; Walk begins at
9:00 am
Post-Walk Stage Program
10:15 am
Register to walk; form a team, make a donation, join the Honor Guard, or volunteer to help by clicking HERE
Your Logo Speaks for Itself!
It says you support addiction recovery; the Walk; fighting stigma; educating the public; advocating to remove barriers; and providing support for long-term recovery
August 10

is the Deadline for Recovery Walk Sponsorship
Your logo can be on banners and signs; the program and video, the website and press releases; and the official t-shirt
PLUS you can have a booth at the Walk with 23,000+ participants
Yes, you still have time but act now!
Team Captains and Team Members
Captains: Ask each team member to register for the Walk. Otherwise the size of your team, and the donations they collect, won't count toward the Team Captain Prizes. Just showing up on the day of the Walk won't count.
You could win the privilege of throwing out the first pitch at the Baseball Game next year!
Team Captains: We have a lot of tools in the Team Captains Kit online to help you build your team--
click here
. Or contact Steve Calderbank
here
or at
215-345-6644
.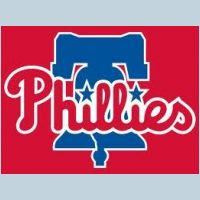 National Recovery Night
at the Baseball Game
Saturday, September 12, 2015, 7:05 pm
Phillies vs. Chicago Cubs
Citizens Bank Park, Philadelphia
Every year, Recovery Night at the Baseball Game marks a significant event in recovery for those who associate baseball with alcohol. They sit with 500 others who are not drinking and have loads of fun!
Click here
to
Order Baseball Tickets Securely Online
Limited Number of Tickets Available for Our 2 Sections
Tickets are $20 each (which includes a donation to PRO-ACT)
Please welcome and support our Top Sponsors
For a complete list of sponsors who have made Recovery Walks! 2015 possible, please click here